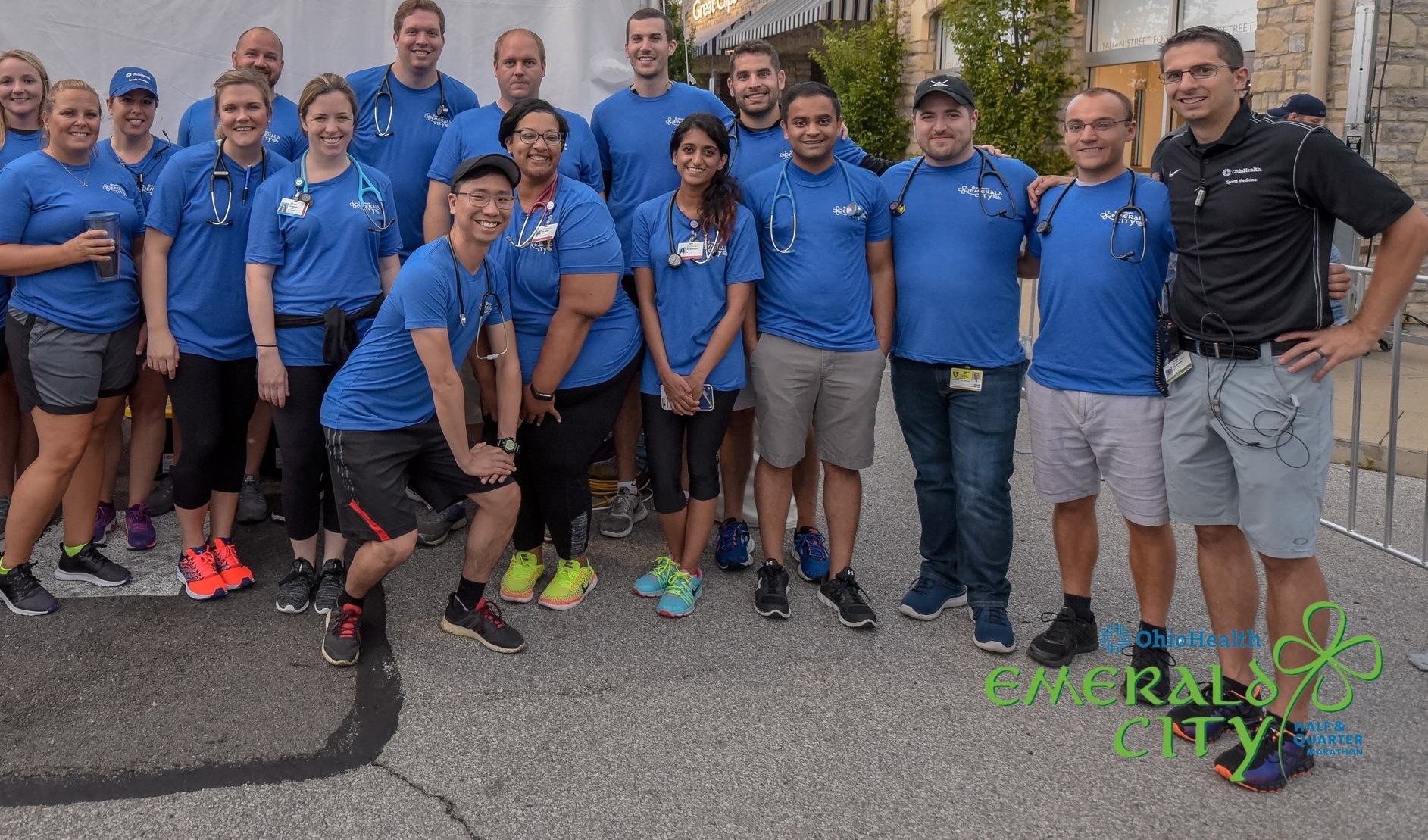 The Sports Medicine Curriculum is a three year longitudinal curriculum designed for all residents to be proficient in musculoskeletal care in the outpatient setting. Residents will be comfortable treating patients of all ages with common sports medicine injuries, order appropriate imaging, and provide treatment plans for common injuries in the outpatient setting. Residents will also gain training in exercise prescription and musculoskeletal ultrasound which are implemented into the longitudinal sports medicine curriculum. Lectures will occur twice monthly and will consist of clinical and case based discussions.
There are additional opportunities for sports medicine coverage events with local high school and colleges for those residents interested in a sports medicine fellowship. Sports coverage opportunities include:
High School Athletic Coverage: Central Crossing Comets (with weekly training room)

Local Division III Colleges and Universities

Spring Sports Physicals for Local High Schools
Additional topics: Pre-participation Physicals, Joint Exams, Knee Osteoarthritis, Radiology Topics, Back Pain, Concussion Management, Shoulder Pain, Fracture Management, Hip Pain, Upper Extremity Injuries, Trigger Point Treatment, Pediatric Injuries, Eye and Dental Injuries.